Five ways to jazz up your text
A large chunk of text, in Arial 12 font is something nobody gets excited about. No matter how great the content, your article will be skipped. You need to be able to convince your reader in a few seconds, especially in online magazines. This blog gives you five ways to make your text come to life!
1. Great typography
Add a unique feel or style to a text by playing around with different fonts, font properties, sizes and colors. Use clean and professional fonts for business communications and something more playful for a human interest story. You could think of using a large header, a bold font or even contrasting colors. Be sure to check which fonts can be combined or which Google fonts would go together. Do not use more than two different fonts per text.
Make sure the body of the text has a calm look, so you can play around with titles, subheadings and quotes. Be careful that your text does not become too 'loud'. Overusing shapes and colors will be distracting for your readers. An example of a good approach can be found in the Sunweb inspirational magazines and the Total Creation magazine.

2. Play around with words
But there's more to letters than just the way they look. The right words really give your message an extra boost. Use attention-grabbing titles and powerful first sentences:
Place short, powerful headings above long articles. Be sure to use a subheading or a 'lead' that summarizes your text.
Ask a question: So what can you do with an online magazine?
Address the reader directly: Here are five tips to writing exciting texts.
Use alliteration: Magnificent magazines and creative content.
Read our blog for more tips on writing great texts.
3. Split it up
You can read longer articles in online magazines by scrolling down. Give each article a different layout:
Split your article into several bite-sized chunks of text.
Alternate between short and long texts.
Use summaries and lists to provide a clear overview of the facts.
You can use powerful quotes to bring a long article or an interview to life.
Just take a look at the Judobond and Taalcentrum-VU magazines.
4. Style
Interviews and reports have completely different layouts. It's very important to take the time to consider the style of your article.
If there's a contradiction in your article, you could put a creative spin on things by dividing the text into two columns (pros and cons). This is a simple way to guide your readers through the text.
Is the interviewee responding to statements, then you can divide the answers into blocks of text. Your page will look completely different and will have a great structure.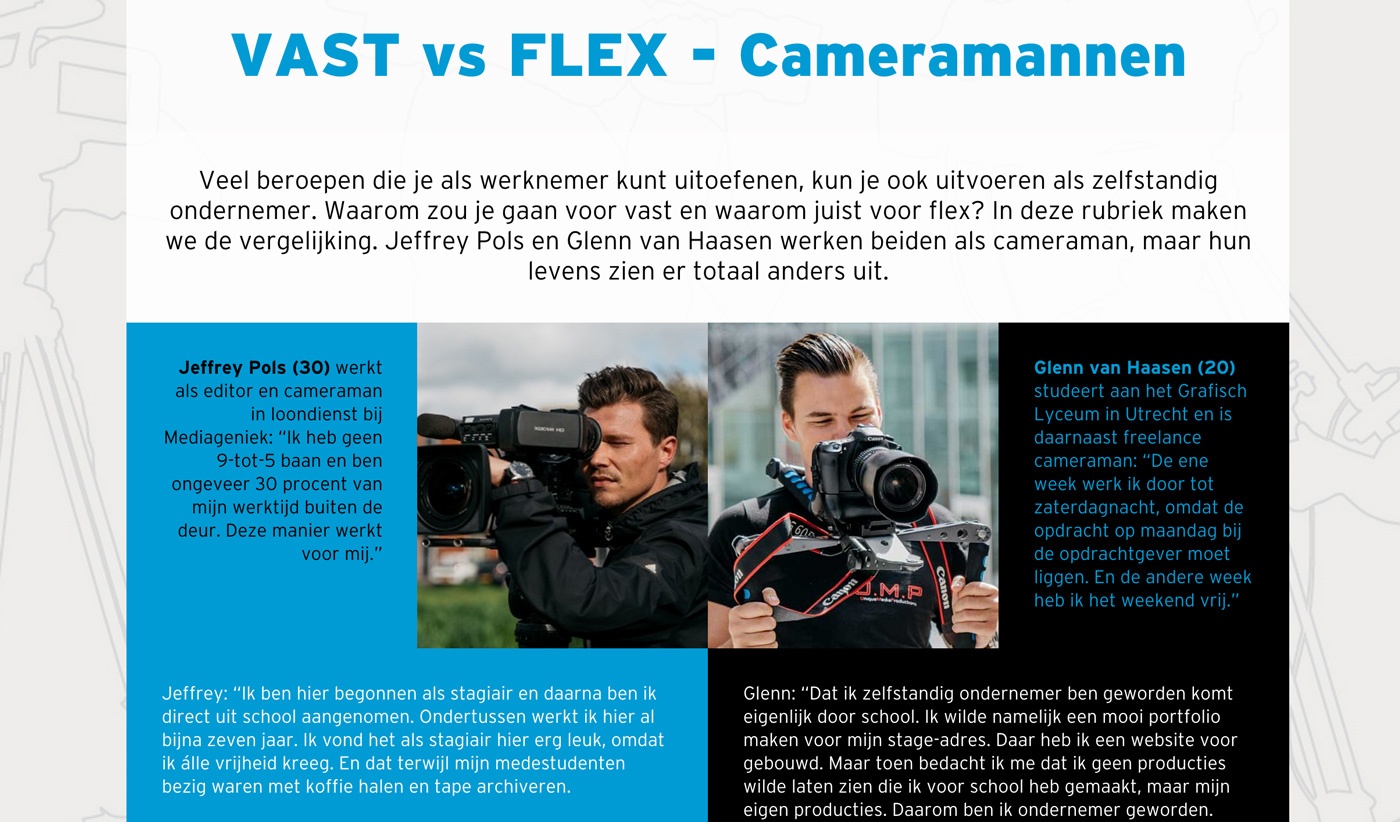 5. A picture is worth a thousand words
A page with text can turn out very well indeed if you use the tips mentioned above. Why not experiment a little? But: don't forget to use images! Adding images to your text will increase its impact:
Photos, illustrations and video will really make your text come to life!
Icons are also really good illustrations. An excellent site to get icons is Flaticon.
You can use your own camera to take pictures, but there are some really great (free) stock photo sites.
If you have enough budget you could also use a professional photographer.
Consider running a video in the background. This will certainly create a good ambience and attract attention!
Do you have any other ideas? Or would you like to find out what Instant Magazine could do for you? Let me know by sending an email to dennis@instantmagazine.com or call me on +31 (0)20 303 2822.
Want to start right away? Register for a 7-day free trial and discover the endless possibilities our tool has to offer.