Published on: 26-10-2015
How to bypass ad blockers with branded content
Have you placed a banner or an ad? Chances are that it will remain invisible. Close to 200 million people worldwide have installed an ad blocker in their browser or on their smartphone. The result is that many adverts have very little reach and that advertising revenue is falling. So how can you reach consumers if digital advertising no longer works? You can offer them relevant content. That means content that is worth reading and that gets people excited about your brand.
Don't annoy, but inspire
In this day and age people are even willing to pay so they don't have to look at digital advertisements anymore. Brands and companies must find new ways to reach their intended target groups. This explains the rise of content marketing: brands market themselves successfully by publishing worthwhile, relevant and target-group-oriented content. Content marketing is part of a current shift in marketing trends from bought media (advertising space in existing media) to owned media. Brands are communicating more and more via their own media channels such as blogs or online magazines. An online magazine can be quickly and easily created. This considerably lowers the threshold for brands to create their own publications. An online publication is also the perfect platform to offer enriched branded content. The message is: don't annoy, but inspire. Offer tips, entertainment, images and videos that are related to your brand or product.
The Tamron magazine combines articles, appealing photographs and instructional videos with clearly presented product information. It's a huge hit: the brand is able to create added value and reach consumers that would not even have seen traditional ads about lenses.
The power of native ads
You can also use an existing channel to offer content. Choose native ads: ads that perfectly match the medium both in terms of design and function. This enables you to optimally utilize the potential reach of the existing channel.
NN Marathon Rotterdam's magazine is an excellent example: it's hugely popular with the target group of over 12,000 participants. The magazine contains reports portraying the atmosphere of the marathon, photos and videos, but it also includes these Nationale Nederlanden native ads:attractive without being too pushy, fitting in perfectly with the editorial content of the magazine.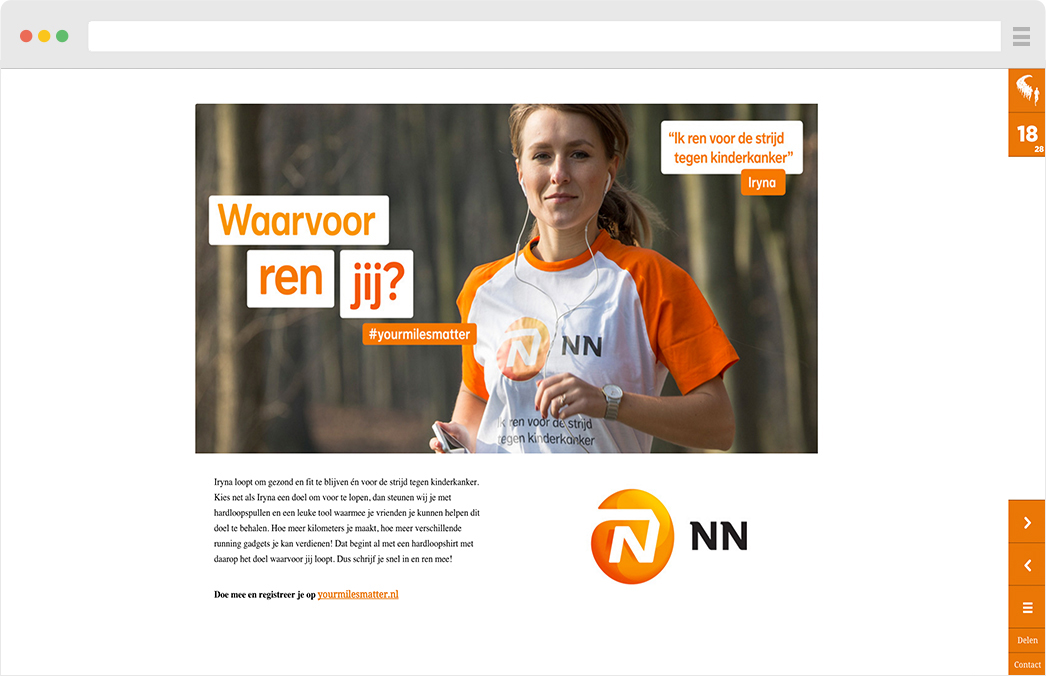 Landal GreenParks also has a good approach, with a presentation of its holiday parks in the Texelaar online magazine, a VVV Tourist Information publication.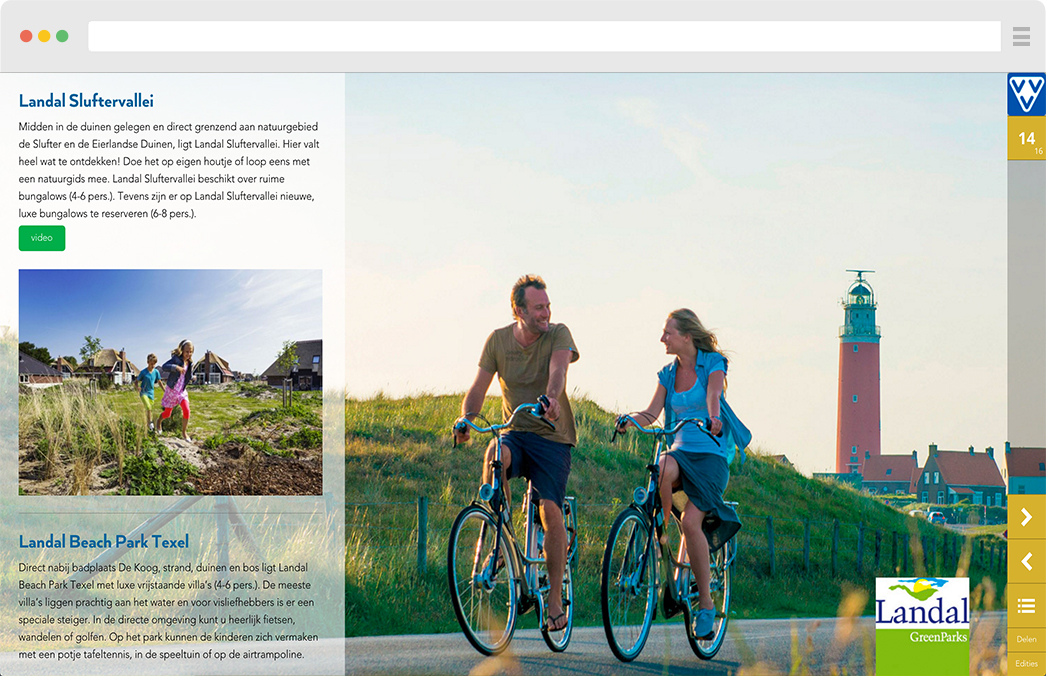 Ever heard of content blockers?
Of course you haven't. The web is all about strong, relevant content. Presenting branded content in an appealing online magazine is a way of offering something valuable to your target group that also helps to strengthen your relationship with them. People are open to branded content: it's very well received, highly valued and it has a measurable impact on brand image.
Would you like to share your experiences with branded content or are you looking for new ways of reaching your target group through an online magazine? Get in touch! Call +31 (0)20 303 2822 or mail to daan@instantmagazine.com.
Want to start right away? Register for a 14-day free trial and discover the endless possibilities our tool has to offer.