Published on: 26-03-2016
In the spotlight: Dynamic Blocks template
Do you need some inspiration to help you choose a template? We're happy to give you some pointers. This time we're putting the spotlight on the Dynamic Blocks template.
Ideal for presenting your products, as a table of contents, or as an overview page for tips or apps. You name it!
Almost endless layouts
The template consists of blocks. You can set the size of each block and whether you want spacing between them. Fill each block with an image and/or text.
Choose an animated GIF to give a block extra zing. Naturally, you can style each block individually and set your own mouseover animations.
Link a block to:
a page, to create a table of contents

an external link, to create a webshop

an overlay for more information
The sequence of blocks depends on the resolution of your device. The desktop sequence may be different from what you see on a tablet or other device.
Animations can be set for each individual block.
Align bottom
Title positioned at bottom of the block
No effects
No effects during mouseovers; title will be positioned in the middle of the block
Rollover zoom effect
Image zooms out slightly during mouseover
Rollover slide effect
Image slides slightly downward during mouseover

Examples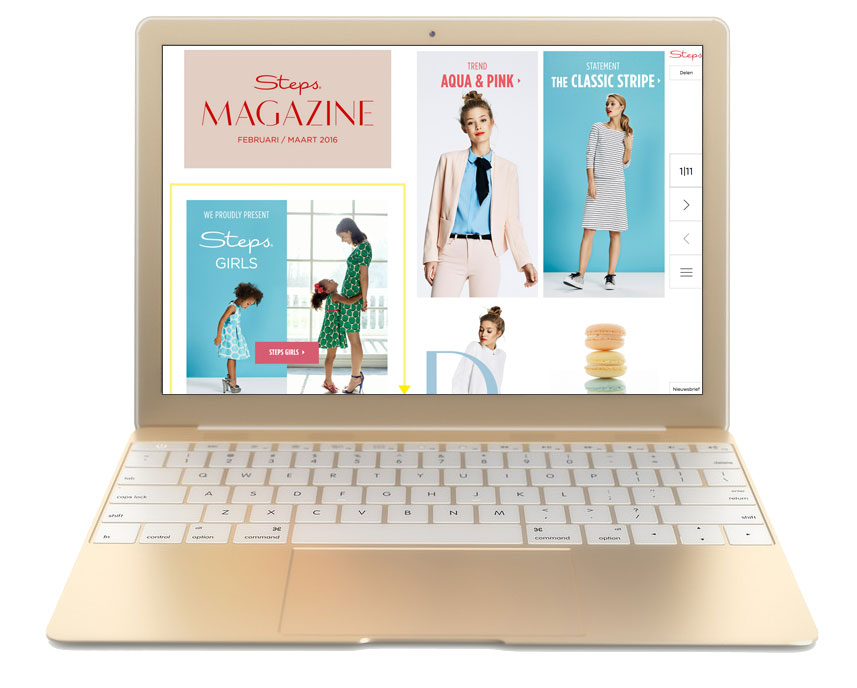 Do you have any additional questions or ideas? Give me a call at +31 (0)20 303 2822,or send an email yvonne@instantmagazine.com.
Want to start right away? Register for a 14-day free trial and discover the endless possibilities our tool has to offer.