Published on: 02-05-2014
In the spotlight: Hotspot template
This blog post will show you how you can use our templates creatively. This time we will focus on the hotspot template. This template allows you to add a number of customized buttons to a photograph: for example superimposed onto people in an interview or onto photos of products for more information. Here is the hotspot template in five completely different designs.
Markers on a map
Fashionweek created a map of Amsterdam for their online program guide. They highlighted all the areas where events will take place during the fashionweek.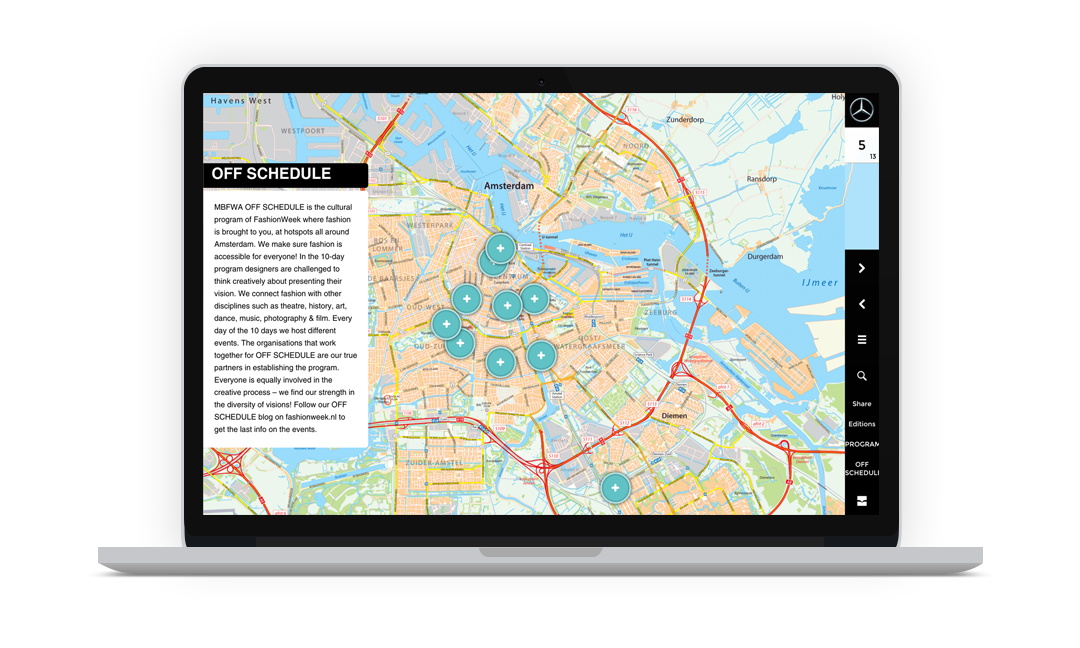 For reviews
Liefke magazine uses every hotspot for a review of the worldwide known book about dreams. The reviews were collected on Facebook and inserted in the magazine.

For explanatory text in a matrix
Dutch Network Group created a matrix for Delta Lloyd and used hotspots to highlight subjects.

For tips
Inshared gathered a lot of tips to prepare yourself for the winter and combined them on 1 page. From frozen pipes to a chimney fire.

To sum up
VVV Texel shows what kind of shells you're likely to find in the "Waddenzee" and placed these shells as custom hotspots on a background.

To highlight themes
Municipality Goeree-Overflakkee created a number of strategic key themes and placed these on a background as custom buttons.

Do you have any additional questions or ideas? Then please do not hesitate to contact us! You can call me at +31 (0)20 303 2822, or send an email to: yvonne@instantmagazine.com.
Want to start right away? Register for a 14-day free trial and discover the endless possibilities our tool has to offer.