Published on: 28-02-2016
In the spotlight: One pager tiles template
Flexibility is fantastic, especially if you want to create a page with many different types of content. That's precisely why we've created this great new template: One pager tiles.
You can use this vertical navigation template to create row upon row of content. The One pager template is based on four columns, offering unlimited sequence combinations. Below, you'll find some examples of rows that you can add.
This is an ideal template in terms of styling: you can use Item Style to customize each row independently!
Text, images, video streamers... you can add practically anything!
There are nine options to choose from in 'Content type':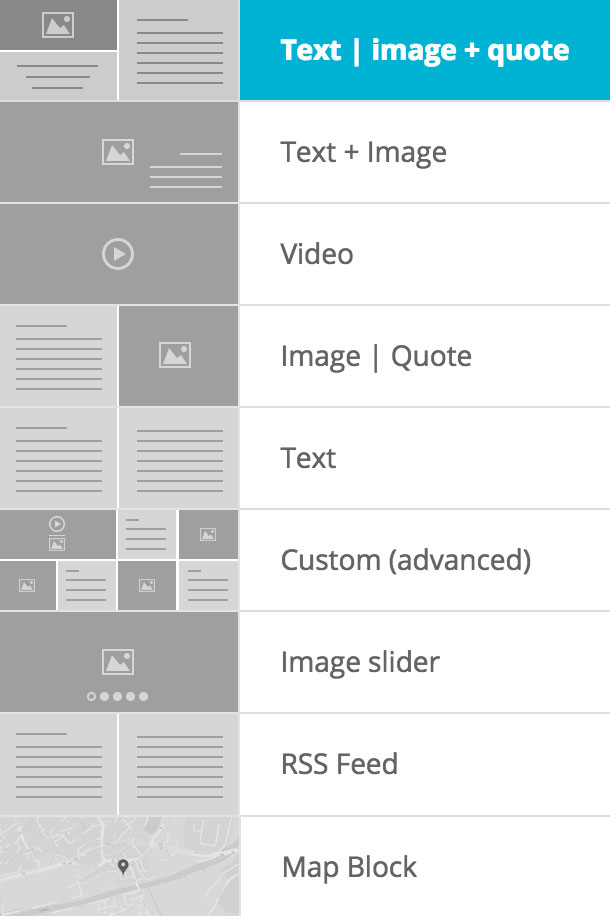 Text l image + quote
An image with a quote on one side, and text on the other.
Text + Image
An image with an overlayed introductory text. The text block can be positioned to the left or right.
Video
A row with a video clip. Embed videos from YouTube, Vimeo or Wistia.
Image l quote
An image on one side, and a quote on the other.
Text
A row specifically for text. Choose a one- or two-column format. A one-column format allows you to easily create a streamer.
Custom (advanced)
You can set the sequence of your content in each row based on four columns.
You can choose between text, image or video, and position your content over one or two columns.
Image slider
For a slide show with animated text. Up to 10 slides.
RSS Feed
A row for loading dynamic content. Great for sharing blog posts, job openings, products! An easy way to fill a magazine page with new content automatically.
Map Block
Integrate Google Maps functionality in this template to share locations with your visitors in an interactive environment!
Examples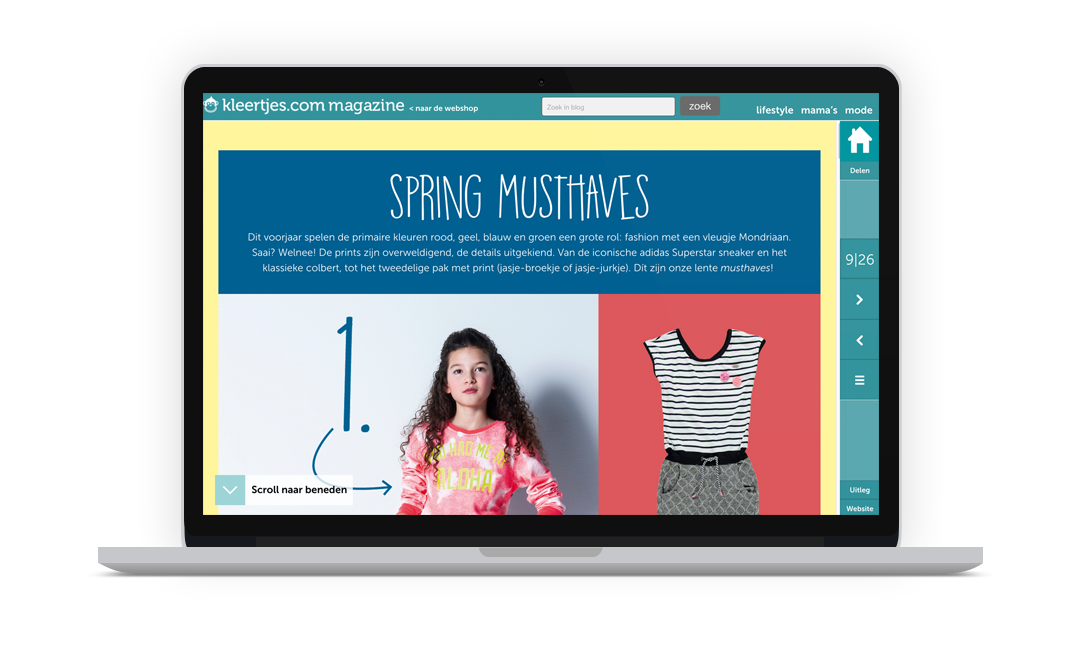 Do you have any additional questions or ideas? Give me a call at +31 (0)20 303 2822,or send an email yvonne@instantmagazine.com.
Want to start right away? Register for a 14-day free trial and discover the endless possibilities our tool has to offer.