Meet content engagement
Personaliseer met social login
Zonder hulp van developers en designers
Perfect responsive op elk scherm
Engage your Audience With Digital Event Publications
Easily produce interactive and responsive digital event publications with our powerful Drag & Drop editor
Ontdek in 7 dagen alle mogelijkheden. Licenties starten vanaf €150/mnd.
You are in good company
Producing immersive, professional event magazines has never been this easy
With our user-friendly editor and pre-designed templates, you'll be publishing dazzling event magazines in no time.
Create a personalized experience
With social login, you can capture valuable information from your readers' Facebook or LinkedIn profiles. Use the data to personalize your magazine, and automatically send it to your CRM.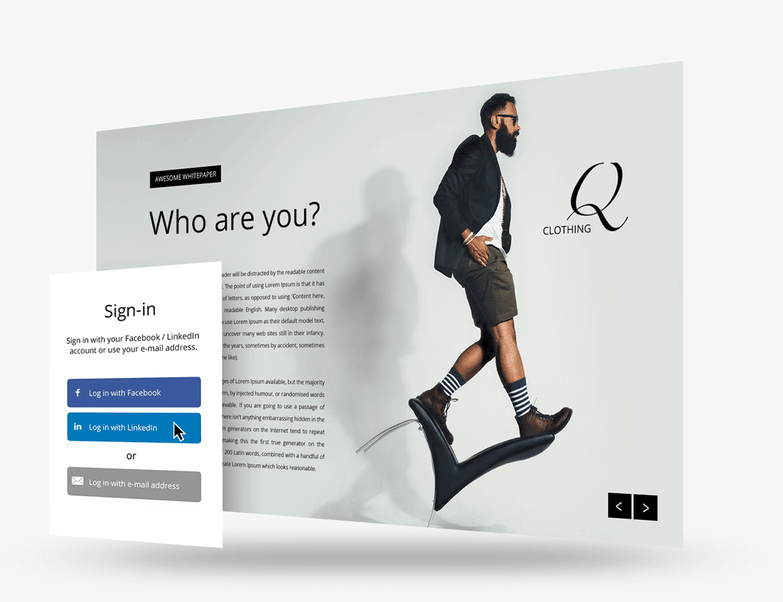 Full-screen background videos
Inspire your readers with embedded videos. Insert videos in dedicated sections on a page, or give extra depth to your event magazine by adding them as full-screen backgrounds.
Get actionable data
With our powerful built-in reporting features, you'll get detailed analytics on exactly how and when readers interact with your magazine. Measure pages viewed, reading time, scroll depth, video plays, social shares and more.
What our customers are saying
The possibilities Instant Magazine offers are simply unmatched. It comes with an amazingly intuitive user experience, rich in multimedia. The Women's Euro 2017 Magazine shows just what's possible with their platform.