Create Digital Annual Reports with Ease
Easily create interactive and mobile friendly reports with our powerful Drag & Drop editor
Sign up for a free 7 day trial. Plans start at $150/mo.
Always show the most relevant content with personalization
Start with our easy-to-use tool and reach your audience on any device with immersive, personalized content.
You are in good company
It's never been easier to create engaging annual reports
Try our user-friendly editor and predesigned templates.
Report Templates & preset formats
With our predesigned report templates, you'll produce engaging and dynamic annual reports instantly without the need for designers or developers. All our templates are fully customizable to fit your brand identity.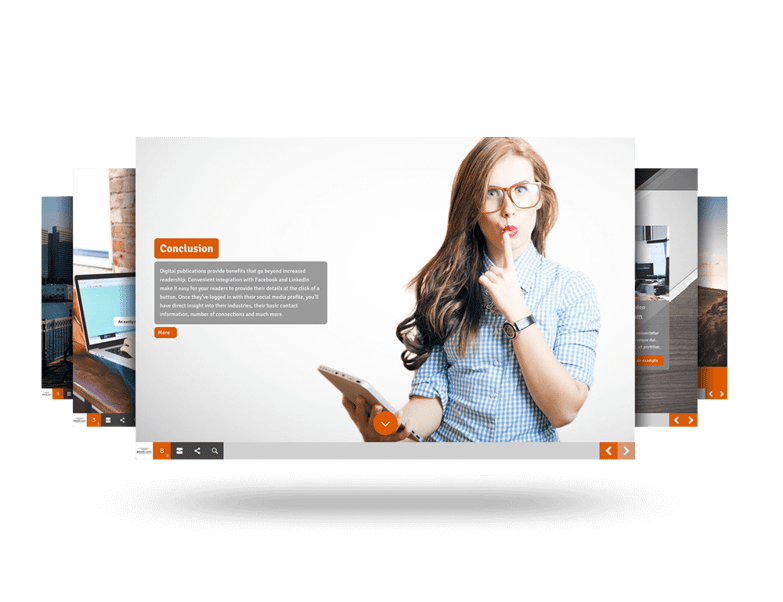 Actionable insights
For every publication you create, our built-in reporting provides detailed analytics. See exactly how and when potential clients interact with your content. Automatically measure reading time, scroll depth, video plays, social shares and more!
Perfectly responsive
Impress your audience on any screen. Your reports will look beautiful regardless of which device they're being viewed on. Our platform ensures your content is displayed perfectly on any device or platform.
Full-screen background videos
Easily

embed

videos in your annual reports and add extra depth to your content. Provide additional information or include interesting interviews. Give it a dedicated section or add it as a full-screen background video to instantly grab your readers' attention.
What our customers are saying
We wanted a more dynamic, fun and connected user experience for our content. We achieved this with Instant Magazine and really pushed the boundaries of what was possible. With this online annual report, we've really created an extra dimension for the users.