Measure content engagement
Personalize with social login
No developers or designers needed
Perfectly responsive on all devices
Digital Corporate Brochures That Drive Bottom Line Results
Set a new standard for corporate messaging with sales collateral that literally shines
Sign up for a free 7 day trial. Plans start at $150/mo.
You are in good company
Take complete control over your corporate messaging and branding
Our powerful and easy-to-use platform totally eliminates your reliance on design and development departments
Personalized experience
Integrate your brochures with LinkedIn or your CRM and deliver uniquely personalized content to each reader. Or use social login to automatically capture valuable user data from their profiles.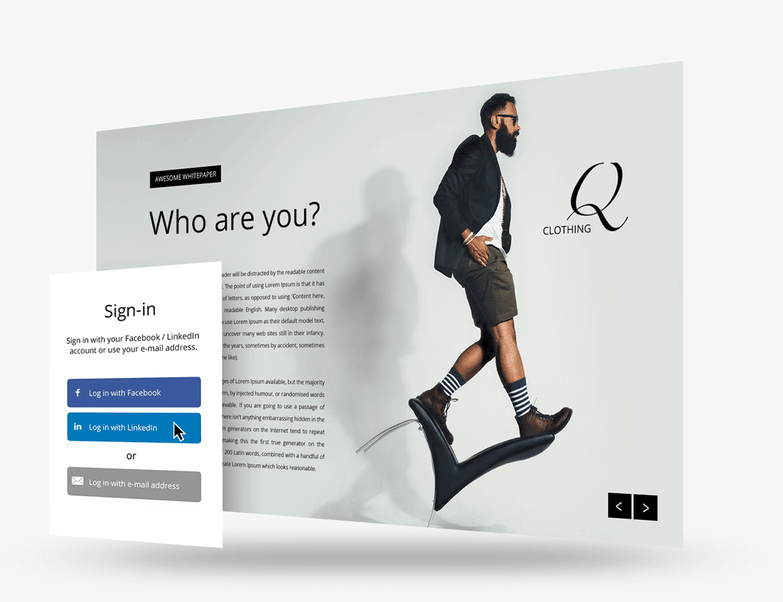 Spectacular visuals
Stun your audience by incorporating rich animations and striking imagery to your corporate brochures. Embedded background videos and sleek transitions make for a glistening content experience.
Templates & preset formats
Our professionally designed templates allow any brand owner or communications professional to quickly produce beautiful corporate brochures without any prior design experience.
In-depth analytics
Track and measure views and engagement in order to gain actionable insights into the performance of your brochures. See reading time, scroll depth, video plays and much more.
What our customers are saying
We, at Top Banana, use Instant Magazine to easily and quickly create specialist content, from our own marketing campaigns to branded content for our clients. The editor is intuitive so we don't have to rely on our digital or creative teams.